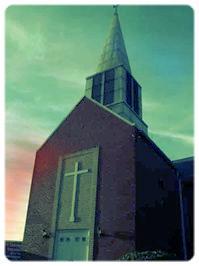 Contact Us
Email: oaklynbaptist@gmail.com
Phone: 856.854.8555
Fax: 856.854.8591

Office Hours:
Monday, Wednesday, Thursday 9AM - 2PM

29 E. Bettlewood Ave.
Oaklyn NJ, 08107
About Us
We are a community of faith that, for over 100 years, has sought to imitate the life of Jesus and walk in His footsteps.


We as a church have organized around what Jesus said the purpose of the church was to be:
To love God through service to our neighbor.


Whether you're new to the neighborhood or new to worship, we welcome you with open arms.
Please join us Sunday mornings at 10:45am for more information ** click here.**

Our building is Handicap Accessible with a full sized elevator and wheelchair ramp.

We believe that God has called on his church to give faithfully from our first-fruits (Proverbs 3:9). We do not feel it is an obligation of the church to demand giving however each Christian is to give cheerfully and liberally (2 Corinthians 9:6-7). We ask that regular attenders and members of our church consider tithing. We have a moment to collect tithes and offerings during our Worship Service and we also have the capability to give directly using the service SimpleGive (link below).
Community Activities
OBC hosts a
Community Food Pantry
that serves over 50 families monthly. We weekly host AA, Scouts, and other community activities. Annually we serve as a host church for men transitioning from homelessness to independence. We are committed to serving our community.
If you know a group that could use our help, drop us a line.
29 E. Bettlewood Ave, Oaklyn, NJ | 856.854.8555